They line up with, but perhaps not immediately every time. Feeeeeelings, nothin' more than feeeelin's
.
Hey, we pray and God works in us both to will and to do of His good pleasure. He's never once led me wrong and won't lead you wrong even one day. Yup! I find that when I prayerfully think on the facts of God's word and act on em, then my feelings eventually do come along on this exciting journey towards Home.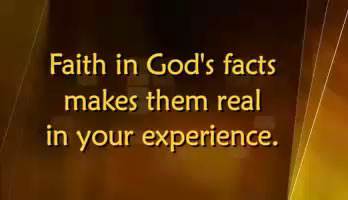 It's indeed normal to have feelings--not a bad thing. Duh. But...
why walk by fickle feelings. Why go by feelings? Are feelings your Lord? Would that be good for you or others? Nope.
i.e., Rollin' out of bed. Always feel like doin' that? But, you're glad you did though.
i.e., The Gym. How did you feel before and then afterwards? Were your feelings sayin'.. Dude, do feel like it indeed!.. let's go there! Glad you did right?
Follow Jesus daily. Inquire of Him about His direction for you personally. He can still communicate and loves you gobs. Walk by faith.. walk in Christ like he walked when here. God hasn't changed.
For we walk by faith, not by sight. ~ The Apostle Paul,
I find that when I prayerfully think on the facts of God's word and act on em, then my feelings eventually do come along on the exciting journey towards Home. Come home. Facebook.com/shareJesus